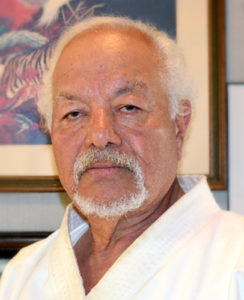 Sabah Saud School of Karate is designed to develop our students to be sucessful at anything they choose to do in life. By enhancing every aspect of their thinking and structured behavior, this will help them in forming a solid foundation for their future.
It will further afford them the opportunity to be challenged to reach into their potential and enjoy the acheivement of their personal goals.
Karate is a way of life, a way of viewing yourself, and the universe around you. It is a great deal more than brutal force, it is a humble introduction to oneself, ones fears, ones attitudes, and ones humility.
Indeed the study of Karate helps develop the discipline to act on ones appetite for all forms of learning.
Copyright © 2022 Sabah Saud School of Karate